We are so proud of the customer reviews we have received. Have a gander the some of the reviews below. Every single one of them is special to us fuels us to keep reaching for new heights.
To all our reviewers, THANK YOU for your awesomeness!
---
Lucy Chang-Rossouw
George and Melissa, words cannot express how grateful Deon and I are for your help in capturing our big day!
Even though Melissa was not on site on the day, she was very approachable and kind from when initial contact was made. She was in constant contact with me, doing research, answering any questions and just genuinely trying to get to know me as a person.
George, while he may be the introvert of the dynamic duo, really knew what he was doing on the day! Deon and I do not enjoy having our photos taken, as introverts ourselves, we are awkward individuals who never know how to stand or where to put our hands. George immediately put us at ease, he was very professional and specific with his instructions, which relaxed us throughout the shoot and made it enjoyable!
We were fortunate to secure a lovely venue, but it takes talent and a skilful eye to make the place come alive in photos and we were blown away by the editing and the colour experimenting. Watching the slideshows allowed us to relive our day, especially the pivotal moments.
Thank you both, we will be sure to keep you in mind for future moments we want captured!
---
Pranisha Maharaj
We will be forever grateful of the beautiful images By-João Photography captured of a special time in our lives. You guys were amazing to work with and we will forever treasure the photos.
Dealing with By-João has been nothing short of amazing.
You have made our first photoshoot an unforgettable experience and one that we will never forget.
---
Venessa Dewing
Thank you for capturing the most wonderful memories with such passion and dedication! We had a fantastic time and will truly treasure these moments forever.
---
Samone Harry
All I can say is wow! A big thank you to Melissa and George for our beautiful family photo shoot. It was such a pleasure working with both of you. Your passion for photography is evident in the way you captured our familys precious moments. You guys made us feel so comfortable during the shoot. Our photos were beautiful… perfect actually. Thank you once again!
---
Thivashini Pillay
I can't thank you enough it's beautiful 🙏
Thank you you'll did an amazing job capturing the memories for us.
The video is amazing and so much detail of the day.
I have tears in my eyes that's how beautiful it is.
I will definitely use you guys again.
---
Gaileen Naidoo
You guys are too special and the post is just lovely. Firstly Thank you for Yadira's gift and for our special "gift" from this shoot 💜
As I mentioned before you guys have become family to us.
You are always there capturing our moments and enjoying a good chat afterward🥰
Your work is always amazing and never a surprise because you only deliver the best.
Thank you for sharing the day with us and capturing this little bubbly humans moments 😘
---
Lisa Coventry
Thank you so much. I LOVE IT! That slideshow is brilliant. Thank you sooooooooo much.
---
Zané Haw
Thank you so much. As I'm watching the video and photos i can't stop crying. I love the final product, I actually don't know how to say thank you. Very thankful for I love Fourways group and these special memories. ❤️💜

Just appreciation post, We found out
our fur baby has cancer and decided
we want some memorles with her.
We went for a photoshoot and I
defnitely recommend By Joao
photography. Thank you so much
Melissa Joao we are loving our
pictures, If you need a photographer
contact them
---
Trenita Singh
Wow i love the videos and pics.The videos caught me by surprise and are so special 🙏thank you guys really I can't thank you guys enough for capturing the special day.
---
Terryn Grover
Thank you so very much for our beautiful photos ❤️ we will love each and every one of them.I did watch the slide show, it's so special ❤️ great way to keep a memory of the day 😍
---
René Vermaak
We had the most amazing shoot and great experience with George and Melissa from Joao Photography. Their love and passion for animals are evident from the moment you meet them. Gina and Khloé loved them and we all had a wonderful time. Thank you so much for capturing these precious moments. You have been amazing from start to finish and such it was such a pleasure to meet you.
---
Tayla Galvin
Oh my goodness I could cry. I am IN LOVE. Oh my goodness too gorgeous for words!!!! Wow these photos are just incredible. I'm so grateful thank you so much!
---
Pranusha Naidoo
These pics are amazeballs Melissa! Thanks so much!
---
Deshni Munsamy
I absolutely love all of them! What an awesome job you guys did. 😍😍😍 Thank you so much
---
Heidi Struwig
The photos and slide show are beyond stunning!!!! Amazing photography 📸
---
Namasha Rao
I am speechless. You guys have me in tears. The photos are just beautiful and the video🥺🥺🥺🥰.
I can't say thank you enough.
---
Carla Serrão
Love the video and photos! ❤️❤️❤️❤️ Wow it really did come out 😍…
Just read the blog post! ❤️❤️❤️
You guys are awesome! This was truly the most enjoyable photo shoot we have ever done! ❤️
---
Dhesigan Naicker
All I can say is wow! We are absolutely thrilled with the outcome of our shoot. You guys totally rock!
We cant wait for the next one. We will definitely recommend you to our family and friends.
Thank you for giving us a lifetime of captured memories:)
---
Helen Van Der Schyff
This image could not be more perfect in any way. The love we share for each other is something so amazing and life changing. Thank you so much to By-Joao photography team for capturing this amazing memory for me which I will treasure forever. I love this girl of mine Summer with all my heart and soul.
Helen Van Der Schyff
My amazing fur kids having the time of their lives. Thank you By-Joao photography for capturing these precious memories.
---
Gaileen Naidoo
Dear George and Melissa
You both are too kind with such lovely words🥰
Thank you both for always going the extra mile to make sure we are always accommodated with all our issues and for making the photoshoot a fun one.
You both have been acquaintances to becoming good friends and now you both feel like family 🥰
Thank you for capturing all our milestones beautifully ❤
---
Deshni Singh
Thanks Mel! What a great experience is was and thanks for service so comforting to my boys. You guys were just perfect and exceeded my expectations!
---
Keshalin Naidoo
Highly recommend, best experience
Delisha Pillay
By-Joao, Thank you for the wonderful experience and memories ❤️
Hi there, the photos are absolutely amazing!!! Thank you both so much ❤️❤️❤️ I am so In love!
Absolutely love the post! ❤️❤️❤️ you guys are so amazing!
---
Nicky Lucka
Thank you so much Melissa & George for you professionalism. My photo shoot with Theo for his 5th birthday was so much fun. Thank you for capturing my beautiful boy so beautifully
---
Elsie Benadie
Professionalism, friendliness, trustworthy.
You people walk the extra extra mile to make a client so happy.
---
Yashoda Naidoo
This lovely photographer couple have been so accommodating to me rescheduling many times due to covid. They came in with props and ideas to make the shoot the best with the limited space we had.
Thank you so much for capturing these beautiful memories and making them beautiful even though we are not photo lovers.
Love the Kistens 😁😊💜
---
Beyanca Struwig
Thank you for being part of this special day and for capturing the most beautiful shots of Sloane and our family!! You guys are great and we can't wait to see you at our next event!! Well done and keep up the super work!!
---
Samantha Reid
Thank you Melissa and George for the most beautiful photos! Not only are you both talented but a pleasure to work with. Very professional service and will definitely be booking with you again soon.
---
Joleyne Love
A while ago we had the absolute privilege of meeting the lovely couple Melissa & George from By-Joao Photography. They came through to do a photo shoot of Jock and Pea 😀 here are just a few… and Well the pics speak for themselves… I am absolutely blown away… just WOW. An amazing couple to work with who have serious talent and love for what they do.
---
Micaila Francis
Melissa and George, thank you for capturing our maternity / engagement shoot. The pictures are to die for…

Brandon van Zyl
A big thank you to By-Joao Photography for an amazing shoot ❤️. You guys really made us feel so comfortable and chose the perfect location to capture Micaila's Vision.
---
Joleyne Love
We were very fortunate to have the honour of By-Joao photographers do a shoot with us and our bullterrier Jock and guinea pig Pea… A tricky combination to photograph together but oh my earth did Melissa & George blow us away. Not only did they capture the most amazing pictures of our pets, action and stills but they managed to portray them in their natural ways, not staged… just being themselves. You can feel the joy and love they have for their work… complete dedication. We were made to feel relaxed, just carry on and they did all the rest. They captured pics of us, of our pets and ourselves that we will now be able to treasure forever. Thank you to this amazing team. You guys are truly epic and masters of what you do😃
---
Rest Ur Ass Donkey Sanctuary
From the first time we met Melissa & George, the fabulous photographer couple from By-Joao, we could just feel their absolute love for the donkeys and animals and it shows in their beautiful photographs.
They are now pretty much a part of the sanctuary, and as I like to say, when I count my blessings, I always count them twice🤗
If ever you need an event captured or a photoshoot of your fur babies or family, please give them a call. You won't be sorry!
We did a fantasy shoot a while ago and just love these so much!!
---
Namasha Rao
Amazing two-some photographers who are super patient for the perfect shot. Our doggos are extremely nervous of strangers…especially people coming into our home, but By-Joāo put dogs and humans at ease. My photos have received so many compliments from family and friends! I have to say Tyler and Eggsy's personalities were captured perfectly!….The memories will last us a lifetime
---
Yolande Barnard
Thank you for an awesome shoot. Thank you for all your patience to get beautiful shots of Chloë and Kaley.
---
Sian Louw
George & Melissa, we have had many family shoots over the years; we have to admit this was one of the best we have had. Thank you for an amazing afternoon with you guys, it was fun and natural. The quality of the pictures, the edits and the blog is absolutely OUTSTANDING! We will definitely use you again and recommend you to others:) Merry Christmas.
---
Deepa Dajee
George and Melissa are a wonderful couple team that we have done 2 photoshoots with. They have always been friendly, on time and generous with their time. In our doggy shoot they showed incredible patience and dedication to getting the right shots. They also make the process of waiting for the finished pictures exciting by sharing behind the scenes pictures and sneak peeks. They provide outstanding value for money. They are our preferred photographers and we highly recommend them to anybody.
---
Lloreen & Albert – Rest Ur Ass Donkey Sanctuary
Our sanctuary, Rest Ur Ass Donkey Sanctuary were extremely grateful to be chosen as their Mandela Day Project. The people behind the cameras are as wonderful as their photos. The interaction they had with the donkeys reflected how much they love animals and we highly recommend them to anyone who needs to capture their memories on camera.
Thank you so much guys, you are truly awesome! xxx
---
Charlize Byrne
Wow! I am so impressed. Lovely people. Fantastic and personalised service. 100% would recommend!!!
---
Sandy Luckemeyer
Thank you guys for being the most awesome team ever. Your photography still beings tears to our eyes. you captured every special moment and more. I will definitely be using you for everything and so will me family. Superb work, superb people, thank you Mel and Goerge for capturing our new beginning. xx
---
Cari-Jenna Bitirimoğlu Scott
Incredible photographer!!
---
Selmone Schermondale Sibiya
Thank you so much Guys… pictures are beautiful
yall are officially our family photographers💜
---
Candice Perigadu
Such an incredible moment with you both capturing our family precious moments. Thank you for your patience and passion in showing this through our shoot. Love all our photos and we definitely will be using you guys in our moments of capture ✔️❤️🙌 Thank You!
---
Pamela Muswere
Mel and George are lovely ❤️ they're so good at what they do as you go through the photoshoot they are so free and like to connect so much with their clients. I really loved my photo shoot with my daughter it was amazing.
---
Cerise Botten
What amazing photography and easy going photographers.
Will certainly recommend and use again for more photos.
---
Ashleigh Uys
Just the best two people to work with from our little ones birthdays to family shoots and even our fur babies, they are always fun to work with! They are punctual, diverse, enthusiastic and so passionate about what they do it's contagious, they make a person feel comfortable and are good at taking very natural photos!! Thank you for the great pics and helping to capture our family memories!!!
---
Raisha Mahabeer Bissessar
Melissa and George made our first family shoot amazing. They were professional and made it fun. The pictures were amazing.
---
Michael Christofides
Excellent pictures and professional work! Recommend them to anyone looking for quality work with personalized and awesome photography service! The quality of the pictures speak for themselves…. Well done George and Melissa
---
Elisha Singh
The shoot was so incredible… Melissa and George was great with my 4 year old daughter… So patient. Pictures came out beautiful. We are so pleased with the overall shoot, price and service. Will definitely recommend Joao photography
---
Phylissia Steinleitner
There are not quite enough words to put in this review that would adequately describe By-Joao Photography. Simply put Melissa and George are amazing. The attention to detail they give is incredible. They capture moments that will last forever. Thank you guys for every snap, you put your heart and soul into our moments whether we pose beautifully or spontaneously and all those special shots when you roll and the ground with the kids. Your work is priceless!!
---
Celest Meintjes Frans
Excellent captures !! Professional work!! Highly recommended ! 5 starts indeed.
---
Helette Louw
Highly recommend them for pet photography. They took the most amazing photos of our dogs, bringing out the best in them while still appearing natural. They were friendly and efficient. Also received the most effective after shoot service with regards to ordering photos and prints.
---
Bernice Viljoen
Just had a Wonderful experience with By-Joao.Will definitely recommend them to anyone who would like to do a shoot.
---
Jemima Haddad
Had a beautiful experience shooting a maternity/family shoot with Melissa and Joao. Cannot wait to use them again in the future. The experience was fun but comfortable. The results a precious memory to treasure always.
---
Natasha Oosthuizen
Wow what an experience with the kindest couple ever, we had the best family photo shoot with our puppies. The true expressions of our pups were captured perfectly. I expected amazing photo's, but what we got was so much more than one could ever expect. Thank you from the bottom of our hearts.
---
Samantha van der Berg
George and Melissa are exceptionally professional and were loads of fun to work with. Our entire experience with them has been phenomenal and you can clearly see that they are passionate in what they do. The final product we received was far above anything we could have imagined. Thank you for capturing our special memories.
---
Devona Reddy
Thank you guys for our awesome engagement shoot! Our pictures are amazing and the canvas is beautiful!
---
Suvasha Naidoo
Melissa and George are a great team who are really passionate about photography.. and it shows in every picture they take. They are friendly and fun and give you an amazing experience with memories to cherish for a lifetime. 💞
---
Louie Reddy
Excellent photographers, absolutely wonderful people and so patient with our kids. Definitely will use them again. Thank you Melissa for the beautiful pics.
---
Lechelle Malherbe
Excellent photographs, superb people. What a wonderful experience. Thank you for 'giving back' to not only our non-profit charity, but others too. Takes special people to take a whole day out of your busy schedule to photograph animals at sanctuary's for free. Thank you so much for all you do and for your generosity towards Jack & Jenny's Donkey Sanctuary. Please do come back soon for a cuppa or two.
---
Siobhaun Courty
What an amazing team! They gave such wonderful service. Quick response time. Really well priced. Professional and personal touches added to delivery of the final photos! We will definitely use them in the future.
---
Phumzile Thelejane
I've had many a photo shoot and absolutely LOVE the capturing of lifelong memories but these 2 have blessed me with the most stunning photos and memories I've ever seen. I cannot thank you enough. My words will never suffice. THANK YOU SO MUCH. May your work touch many more lives and business be fruitful and prosperous eternally xx (February)
---
Phumzile Thelejane
Update in June 2017:
I cannot even begin to thank By-Joao Photography enough for everything they've done for Molefi and I
<3 last night they surprised us with a heart warming, earth shaking wedding video and a A3 canvas that we didn't even ask for ! AND the most amazing wedding photos EVER. If you know me well, of course you will know there's no greater gift to me than amazing pix!! Just TEARS TEARS TEARS. The video is too much to handle. Not just amazing photographers, an amazing husband and wife team with hearts of gold. Sent straight from Heaven
<3 thank you so much
<3 can't say it enough and can't recommend you enough!
---
Gaileen Naidoo
What amazing photos🥰 Melissa and George are the best when it comes to animals and I am just astonished by how beautifully they captured my furkids and especially our wedding💜
Thank you🌸
---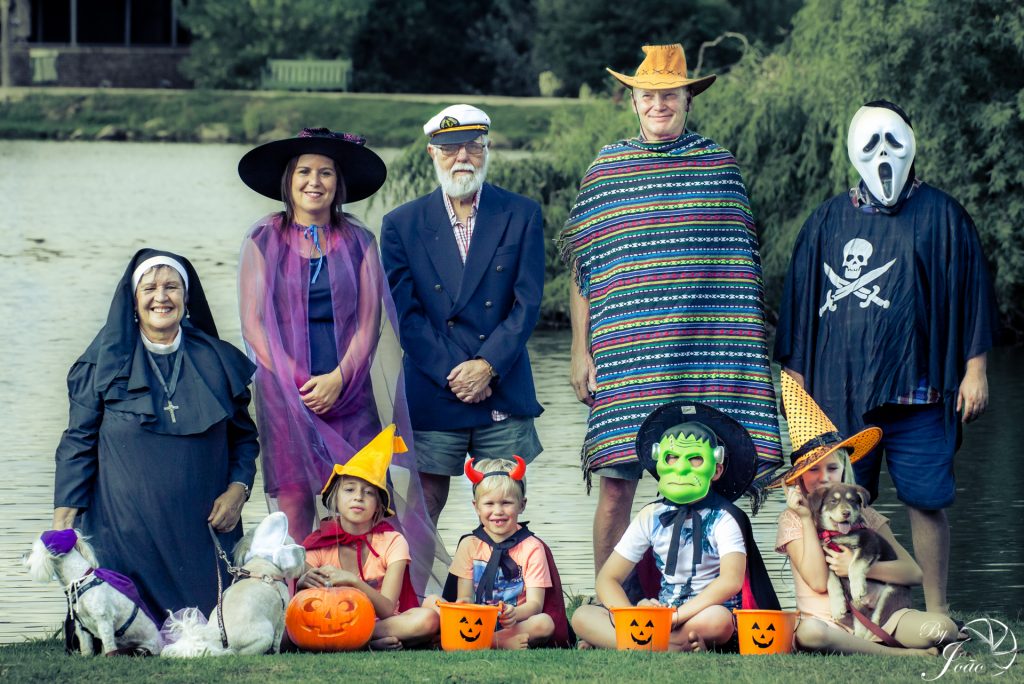 Beverley Lovemore
Stunning family photo shoot with my family to celebrate my 60th birthday, thank you George and Melissa!!
Bianca Ayub
The moments that you captured on our special day we will have forever because of you. There is not a pic that we do not treasure. You guys have a real eye for making everything beautiful. There were moments you guys captured that are really special. Unplanned. But our favs.
---
Chantelle Silva-Williams
Melissa and George were lovely from the initial communication. Their prices are affordable and their quality of photos beautiful. They personally delivered our usb complete with a beautiful slide show. Will definitely use them again in future.
---
Linda Wiid
Stunning Photos exactly what we wanted. The slide show is amazing and very well done. I would recommend them any time.🙂
---
Panayiota Livanios
Excellent photos professional, friendly and accommodating.
---
Delia Gonçalves-Baker
Melissa was such a pleasure to book through. She was also happy to answer any questions I had and to help in any way possible. On the day, Melissa and George worked so nicely together which made everyone feel at ease. The photos are so beautiful and I waited less than a month to receive them. All round, a wonderful company.
---
Beverley Joseph-Manikum
Thank you Melissa and George for capturing Seth turning 5. You guys are amazing and have the utmost patience with the little ones. Thank you for capturing our memories.
---
Bianca Branthwaite
Melissa and George are not just photographers but caring and thoughtful individuals who want to capture your most sentimental and memorable moments.
Their still life photos capture absolutely everything and allow you to forever remember the moment.
Their creativity and attention to detail should be noticed.
Also, the slideshow compiled of all the photos brings such joy when watched. The box that the memory stick and photos come in is so special and the fact that they deliver it themselves shows how personal they are.
Thank you both, so so much.
---
Tashnee Mudali
Beautiful pictures, wonderful service and a awesome couple. I love the pictures ,a job well done. I would recommend them any time.
---
Melinda Horn-Robertze
Great couple that blends in so easily with your guests. Got all the shots I wanted and more. The photos were divine and the slide show spectacular. Would highly recommend them.
---
Camilla Mitchell
Amazing work!!Amazing couple.. Very patient and understanding. They worked according to our requirements and gave us more than what we expected! I love how professional and ethical thier work is.
---
Menushka van der Westhuizen
A dynamic duo – thank you for the very beautiful capture of my little boy! Your dedication to getting the best shots are evident in the result! Thank you!
---
Sandra Grašilović
Such a lovely couple of people to work with. They are both creative and come up with innovative ideas which turn into amazing pictures. For my 18th birthday having to deal with 14 people for group pictures was not easy especially with a talkative bunch like us yet the pictures came out great and they took each one at the perfect moment. I definitely would recommend them.
---
Angie Detsikas
Photographing kids is never easy, especially if there are 3 and one is a few weeks old.
Their calm nature instantly put us at ease.
They were patient and knew exactly what they were doing and how they wanted everything. Thank you for your patience with us and thank you for capturing our family so Beautifully.
---
Linette van der Westhuizen
These guys are AMAZING!! The kids did not feel like working with us, and still they managed to get absolutely beautiful photos. I cannot praise and thank them enough. Definitely making use of them again in the future!! Thank you, you ROCK!!!
---
Candice Annandale
Fantastic shoot at Delta Park with our 3 fur kids.
They were experienced in allowing the dogs to roam about, sniff, bark and get comfortable with the area. They had a great eye with regard to good poses, lovely backgrounds and specific shots that we wanted.
The photos are wonderful, they provided a fabulous video and beautiful printed DVD with all the photos.
Professional friendly and reasonable prices, definitely will be using them again!
---
Nivashani Patchappa
Melissa and George are so incredibly talented at what they do. They were such a pleasure to work with. I am so happy to have found them and will definitely be using them as my family's photographers. Thanks again for capturing my family so exquisitely. You guys are such gems. The quality of your pictures were top notch and your slide show made me so emotional, it brought me to tears. 10 stars ⭐️
---
Chantelle Dean
Stunning work. You captured my setup absolutely perfect. 5 stars FOR SURE!
---
Ternel Usher
I cannot thank you enough for capturing such precious moments of my family. For being so patient with the kids and for capturing real memories for us. Thank you!
---
Yolande Gerber
Wonderful day spent with By-Joao team and Hubby's birthday surprise photos turned out amazing! Would highly recommend them! 5 stars
---
Josephine Pillay
Thank you guys for our beautiful photos.
Will definitely recommend you & use you again.
---